1000 videos in a year. That's what happened when Rocket, a Swedish content agency, started using Storykit.
Want a demo of Storykit? Just let us know!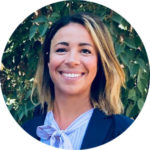 Sarah Sinclair
CEO, Rocket Agency
Rocket Agency had worked with video before but had a pressing need to scale up production and lower production costs. Last year, they started using Storykit to create videos for a number of their customers.
– We had looked into many tools, but we hadn't found any other video tool that enabled us to work so fast and efficiently with this high quality, says Sarah Sinclair, CEO of Rocket Agency.
During their first year with Storykit, Rocket Agency have created over 1000 videos for their happy customers. To convince the customers about the benefits of working with Storykit and with video on social media, they started out with doing different experiments with a few customers. First out, was Holmgrens Bil. Mats Johansson, head of the stores in Oskarshamn, Vetlanda, Kalmar, and Nässjö facilities, could immediately see tangible results.
– It is clear that this is great for local marketing because we can control the target groups by region. We see that the videos are becoming the 'talk of the town' in a way that no advertisement has been previously. Also, the advertising feels very personal, and our buyers often recognize both the car and the seller from the video, says Mats Johansson.
So you sell actual cars with video on Facebook?
- Yes, we do.


Video is an excellent tool for social media, says Mats Johansson
– It makes people stop scrolling. We will have just made videos about seven different cars and it will be fun to see how it goes.
The customer is now moving significant parts of their budget to Story Engine.
– It's very unusual for a car dealer who traditionally advertises a lot in print and in radio to make this bold move. We expect to make hundreds of videos for the customer, says Sarah Sinclair.
Extends the period, triples traffic
Another customer who wanted to test video through Storykit was the real estate agency Fastighetsmäklarna in Jönköping.
– By creating a new strategy using Storykit, we have been able to extend the period when customers see the ads and tripled the traffic to our landing pages. This has led to a significant increase in the number of visitors at our house viewings, says Sarah Sinclair.
Working with video is an essential element of the strategy.
– This allows us to present an item more descriptively directly into the users' social feeds without them needing to click for more information and images, says Sarah Sinclair. The customer agrees:
– Video is a great addition to our other marketing, I think it's necessary to use video to be able to stand out in the newsfeeds, says Michaela Granberg at Fastighetsbyrån in Jönköping.
Now Fastighetsbyrån is also moving parts of their budget to Storykit.
Many opportunities and business areas
Rocket Agency is eager to dig deeper into Storykit and the possibilities that come with the platform.
– We see many opportunities and business areas for the tool and the results are clear. For example, we have seen a 700% increase in CTR for the videos we make with Storykit, so the tool delivers fantastic results.
Want to read more?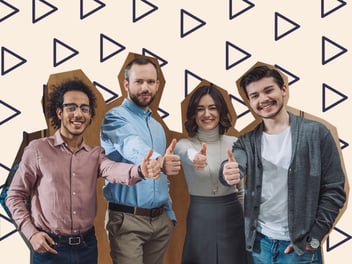 January 26, 2022
You all know you don't need to use images or video clips to create videos in Storykit. Write a good script, and you're pretty much good to go. But when you DO want to use images or video clips, we all want to find them as fast as possible! That is...