Heard of social recruiting? Bisnode is working with social video to find their talents, and boy, do they see results!
Close to 2 300 experts within 19 markets work at Bisnode, dedicated to interpreting, analysing, refining and understanding data that form the foundation of their customers' business decisions. Despite its large workforce, the company's internal recruiting process in Sweden is fairly new.
– We started building that process last year, says Marie Holmberg, Talent Acquisition Lead at Bisnode.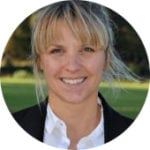 Marie Holmberg
Talent Aquisition Lead, Bisnode
With the competence in-house, they're now able to focus more on developing their employer branding.
– We simply weren't as well-known as employers before. It has become more obvious now, as we keep receiving an increased amount of applications. Therefore, we are now using a more focused and holistic approach to our employer branding, which among other things, means that we're using the same set of processes and communication strategies across our 19 countries.
Working in social
It's extremely important for a recruiter to make the available positions visible on social media channels.
– These days it's simply a hygiene factor; you just have to be visible there as an employer.
Why is that?
– Job-seekers operate in new ways. These days, we want to find jobs where we already spend our time. Today, it needs to be simple and quick to search for jobs. And where do people spend their time, if not on social media?
– It's also relatively easy to reach a wide range of candidates via social channels. You can reach people who just happen to come across an ad, but you can also work with more targeted campaigns.
And you work a lot with video for recruitment purposes. How come?
– It's also necessary. In part, it's trendy right now, but above all, it's an efficient way to stand out and you can be more personal. It clearly provides added value in social media, compared to a plain text or just a picture.
– Another benefit is that videos are easy to share. We see that our employees like sharing them and let others know about our video ads. It's engaging!
Creating video in Storykit
Bisnode works with Storykit to create this type of video content.
– It was our marketing department that brought in Storykit, but when we heard them talk about it we decided to try it out as well.
Currently, it's primarily Marie who makes Bisnode's recruitment videos at HR.
– I've tried using video before in job ads, but I haven't been able to produce the material myself. Storykit was very easy to get started with and it is so user-friendly. I appreciate that I can choose the content I want, edit it with ease and even recycle old content without any hassle.
By using templates and tailor-made slide types, Bisnode is now able to create videos very efficiently.
– We can easily make videos with a Bisnode look, regardless of whether it's made in Stockholm or Germany. It's very cool that it becomes so uniform across the entire company, while we're still able to be creative in the video creation process.
Have you seen any results of this work?
– Absolutely. When using video, it's simply a lot easier to showcase our vacancies and also to show people how it is to work with us!
Want to read more?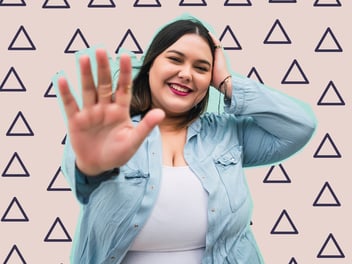 November 17, 2021
If you're truly confident in your script writing, you certainly know what to do and what not to do. But as with all creation, there are a few things to keep in mind. Here are 6 things to avoid when writing video scripts for social videos.