What should you do when you want to increase your video production radically, but simply can't find the time? The Swedish Society for Nature Conservation (SSNC) started using Storykit and increased their video production with 400%.
At the SSNC, they think it is crucial to have a strong social media presence.
– Our main task is to form public opinion on the issues we are passionate about and which are important for the climate, nature and sustainable development. The goal is also to educate and present facts in an easily accessible way, which we obviously have managed to do very well, because we see that people are looking to us for answers to many of their questions. In social media we reach both current and new followers, says Liselotte Lundström, head of digital content at the SSNC.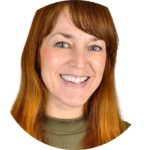 Liselotte Lundström
Head of digital content
at the SSNC
The choice to work with video is just as obvious to the organisation.
– We clearly see that video has a great impact and that it is highly rewarded on social channels.
When there is not enough time
But just like many others, the SSNC has been dealing with restrictions on time and resources for video production.
– The problem is that we have been wanting to make more video content but lacking the time to do it. We are involved in many different issues, and it has been a real challenge to add video production to our tight schedule. Project management of traditional video productions is generally extremely resource-demanding.
In what way is it resource-demanding?
– I remember when I first learned how to work with traditional video editing software. My reaction then was "Oh, what a fun tool, but yeah, it is really time-consuming." And when making video with this type of software, it is not just about taking the time to edit the video, but the whole process demands a lot of resources. You often need a person who works with the sound, one with the light, one camera (wo)man and one person needs to keep an eye on the overall picture. Therefore, we saw an incredible opportunity when we found a tool that could help us make stylish videos on our own.
Got the ball rolling
The onboarding process to Storykit went smoothly, but it required a joint effort from Liselotte and her team.
– The basics of the tool are easy to learn. You can start making simple movies right away, but as a relatively new manager I still recognised that there was a need for me to provide my communicators with some guidelines for a smooth start - by helping them with planning and prioritization.
After the training with Storykit, Liselotte wanted to make sure that the communicators could get started with video production at once.
– Immediately after we had learned how to utilise the tool, we started thinking about which videos we could do, and we came up with three ideas right away. We made the three videos pretty fast and made sure that as many as possible were involved in the process. That got the ball rolling and now everyone feels comfortable with the tool.
Since the SSNC started using Storykit, they have quadrupled their video production, at a minimum.
– We have gone from a video per month (sometimes none at all), to producing one per week on average.
Obvious results
Creating social videos in Storykit has proven to be very effective and it gives distinct results.
– On Facebook alone, we've gained about 8,000 followers since we started working with the tool and we also have a much wider reach than before.
One of SSNC's greatest successes so far is a video they made for Earth Overshoot Day. The video currently has over 200,000 views, 3600 shares and lots of likes and comments. But above all, they saw that the site the post linked to, Fixa Grejen, received over 250% more visitors.
– The wide reach we got with Earth Overshoot Day exceeded all our previous results, which was really exciting.
But it is not just the obvious themes that work. Shortly after the Earth Overshoot Day video, SSNC published a video about bee-friendly flowers, which may not be an equally obvious subject, and that video quickly gained a reach of over 200,000 without any promotions.
– We have noticed that clear and concise, almost sort of magazine-like themes, work well for our video-based storytelling. Now as the climate issue is red hot, you can have a large impact with a video that clearly addresses the subject.
Storykit is perfect for this type of storytelling. Is there anything else you would like to do with the tool?
– Absolutely. One of the challenges we are faced with in the environmental movement is that the issues we work with can appear to be very abstract. I consider video production to be one of the absolute best and most effective tools we have as we strive to explain these issues in an easily accessible way.
Want to read more?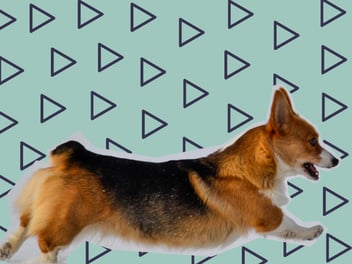 December 28, 2021
Many people still believe video is expensive and complicated. That it takes too much time and that they don't have time for it. But this is thinking of video "the old" way. Video is actually one of the most efficient formats you can use. Let us...