Are you a good writer? Can you tell great stories? Congratulations! On social media platforms your competence will decide whether your video will take off or not.
Do you want to know more about Storykit? Please let us know!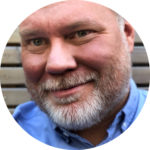 Fredrik Strömberg
VP Product Storykit
People we meet often ask us: What does Storykit have that differentiate it from all the other video tools on the market? The quick answer:
– Storykit gives people who are used to writing text the opportunity to produce video that looks thoroughly professional, says Fredrik Strömberg, VP Product at Storykit.
But let's dig a bit deeper into that answer.
86% of the audience want to watch more video from brands
The last couple of years, video has more or less dominated our social media platforms. There are a number of reasons for that, but above all, our users are continuously showing us that they want to see more video: 86% of users explicitly say they want to watch more video from brands.
The explosion of video in social media has in many ways changed how we look upon moving images, and one of the most fundamental changes is that most users are watching video without sound.
– This means that the text has become an extremely important parameter in these channels, says Fredrik Strömberg.
The video script in the center
So "video on social platforms" doesn't follow the same rules as "films in general". In social video, the video script is at the center rather than classic film qualities like editing, tempo or colors. The script will decide whether your video will win or lose.
- All other parts of video creation for social media are incredibly subordinate. You can always improve the subjective quality of your video by choosing a better image or work more on the looks, but the video script will represent 90% of the effect when your video is out there.
Since social video is so enormously driven by the script, we chose to build a tool with the video script in the center, and where you can create videos from scripts.
- In "regular" video tools, you are always dependent on assets like still images or moving material just to start working – since you need to start with the timeline. Only then can you start thinking about your text. In Storykit, you do the opposite: you write your script, which makes at least 60% of the work but will create 90% of the effect. Then you add assets.
The most important capacity in Storykit
This enables anyone to create video in Storykit.
– You don't need any knowledge of how a video "really" is made to create video in Storykit. On the contrary, the trait that talented writers possess, writing a good video script, is the most important trait for creating video that is effective.
Does this mean that Storykit is a tool only for people who write, or can persons with video experience also benefit from it?
- Absolutely. First of all, Storykit will enhance even experienced video producers productivity. By creating quick social video with Storykit, using templates, a video producer will have lots of time to do what he or she has special skills for.
- Creating video in Storykit is also a great way to keep a consistent brand look and feel when more inexperienced colleagues start creating videos. A video producer can create customized templates on the platform, and make sure everything has the same themes and looks.
Also, whoever believes that Storykit is a tool just for creating simple video is mistaken.
– Our goal is that it will always be incredibly easy to make video in Storykit, but at the same time give our users the possibilities to create extremely high-quality video. And this is exactly what we see in our clients' output every day. It is incredibly exciting to put a tool in the hands of people whom all of a sudden can do more than they had ever imagined.
To learn more about how to succeed with social video, read our guide about Video Creation!
Want to read more?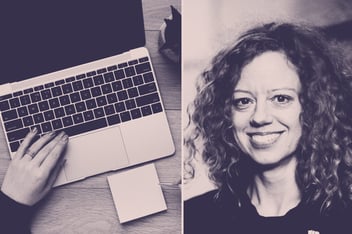 April 1, 2020
To make a video on social media you need a good script – but what is a good script? And how do you write one? Storykit asked a pro to share her best tips.