He is the only marketeer in his company, but it doesn't stop him from creating all of the company's marketing content on his own. And thanks to Storykit, Christoffer Hiding at Bil-Nilsson is able to make all the videos that he needs.
Christoffer Hiding is the marketing coordinator at Bil-Nilsson in Alingsås close to Gothenburg; a job title that includes a lot of responsibilities.
– One day I take care of things that need to be done at the shop and the next day I create video content for our social channels. I handle the marketing department on my own, which means that I do everything marketing related.
With an extensive background in content marketing, including a role at the Spoon agency in Stockholm, Christoffer is well aware of how impactful a structured content strategy can be.
– Bil-Nilsson covers a pretty small market, so we want to approach our customers in a personal manner, with an emphasis on local engagement, and creating good content is one of the ways which we are able to do that.
Brand recognition
Therefore, Christoffer has established a number of various content formats to create brand recognition.
– We have our "Bil-Nilsson Story" for example, where we tell stories about our staff. It helps us to connect with the customers in a personal way, and it also works a bit like employer branding. I also do "The Classic of the Week", where we present a classic car model, which helps us to position ourselves as experts when it comes to the history of our industry, and there is a rich history to be told about the world of Volvo and Renault.
With the third format, Bil-Nilsson takes a step out from the company's premisses to contribute to the local community of Alingsås.
– When the pandemic hit, we felt a need to do something to celebrate some of the companies and entrepreneurs of our town. Those people who provide us all with local products and services, which creates a great environment for the entire community. We created the hashtag and concept #alingsåsärfantastiskt, which means "Alingsås is fantastic", and we do outdoor events in collaboration with different local companies and present their businesses. We also have articles on the blog and video in our social channels.
What are the benefits of working with formats?
– As I am the only marketeer at the company, my time is very limited, and having the format simplifies my work significantly. Especially when I create my videos with Storykit. When I have written a new article, I simply pick out the best bits to make a video with one of the templates I have created in Storykit.
Why do you have such a big focus on video?
– I can spend endless amounts of time on our website and our articles, but if I don't get any traction on our social channels it's all a waste. Videos get a lot more attention, especially in social channels.
– Video is also effective on our website. I can create a video ad for a car, or an instruction video about our process for people that bring their cars to us, instead of just writing a long boring text for the site.
Video increases visibility
Christoffer has also noticed that video content makes Bil-Nilsson more visible on Google.
– I have worked quite a bit with SEO for our website and I can see that when we are using video, which generates more clicks, our ranking improves as well.
– Video is simply a central part of the ecosystem and hopefully we it's also reflected in the business.
Having access to Storykit has been fundamental for Christoffer, since it has enabled him to create the quality content in short time:
– I can't work in Premiere Pro. It would take me far too long to create videos with traditional video editing software. Storykit has been so important for me, because it saves me so many hours. And it also looks really great.
Two videos per week
In addition to everything else, Christoffer produces two videos per week on average.
How do you find the time?
– Since Storykit allows me to create videos so quickly and efficiently, creating videos doesn't demand too much of my time at all. The time-consuming part is doing the research and writing the articles. When I am done with the article, I just insert it into the video template, and then it's done.
Christoffer has a lot of ideas for the future:
– I want to bring our mechanics into the spotlight and make videos with car hacks and tips, and it would be fun if our employees could write chronicles. I also want to focus on some of our favourite spots in Alingsås... There is so much!
Do you have any tips for companies that struggle to find their stories?
– When I worked at Spoon, we used to talk about finding a specific sweet spot, half-way between the customer's needs and your sales goals. All companies have stories and you can always start by highlighting your employees. Another tip is to gather people from different departments and just brainstorm freely. It tends to get the ball rolling on some interesting stories.
Want to read more?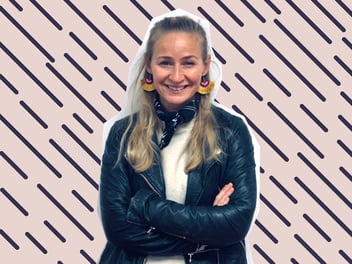 January 12, 2021
The use of social media ads is crucial to many companies. However, to succeed in this endeavour and achieve the desired results, it's important to create the right ads.– If your ads aren't relevant, it doesn't matter how skilled you are at setting...