Writing the optimal manuscript for your social video might sound impossible. How do you capture – and keep – your viewers with your story? Magnus Dahl, Creative Director at KIT, knows all the secrets.
– When writing your video script, you have to 'keep it simple', more so than with any other type of writing, says Magnus Dahl, Creative Director at KIT.
Keep your script simple and focused
People in social media have a limited amount of attention and time. There simply is no room for too complex stories. Magnus Dahl continues: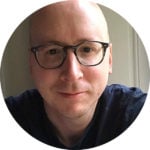 Magnus Dahl
Creative Director at KIT
– I usually stick to the rule '1 video - 1 thing - 1 target group'. It is often tempting to communicate several things in a video or to address several target groups at once, but that is rarely a good idea.
Find your brand's story and start writing
– Begin by answering the questions, 'What do I want to say to my audience?', and 'Why should they care?' At that intersection, you are likely to find your story.
Tell us more about that. How can people find their stories?
– At KIT we are very data-driven, and we always begin by checking what the Storykit data and video performance can tell us about our storytelling. But we also need to generate our own ideas, and I have seen that many people tense up and get too serious when it is time to write the script. They overthink. When in reality, the best angles and stories are the ones that hit you spontaneously when you are getting a cup of coffee or share an anecdote at lunch.
Do you have an example?
– Haha, yes. One time we had to create a video about olives and olive oil. It was easy to start thinking along the lines, 'What is olive oil?'. That is useful information for consumers, but it won't create an exciting video. Then someone spontaneously asked a question – I think it was at the coffee machine – about how many olives it takes to fill a bottle of olive oil. It turned out that the answer was: surprisingly many, and that was a perfect story for our video. The video was, in the end, a great success and very well received.
Describe your process when you write scripts?
– Personally, I think with my fingers. When I have done my research, I just start writing the first draft. Then I edit, remove, change the order of things, and edit again. Each sentence in the script has to be so rich that it could essentially do the job on its own.
Get rid of a lot, but not too much
One efficient way to edit the script is by asking yourself: Do I really need to say this?
– The answer tends to be 'no', and you can remove half of your words. But when I'm done I usually ask a colleague to read it, because sometimes you are so engulfed in your own script that you edit it down to the point where it becomes incomprehensible to an outsider.
Choose a suitable video length for your social video
The optimal length of a social video is a debated issue. At Storykit we believe that you have to give every story the time the story needs. On the other hand, we know that it is important to be extremely efficient in social channels.
– One minute is suitable for most social videos. It is long enough to tell your story, but short enough to keep the viewers. If the video is shorter than a minute, it won't be a story anymore, but more like a banner or a sign.
– But there are other real-life implications that we need to adjust to. If the video contains an interview with someone who talks a bit slowly, you just have to accept that.
Avoid saying too much at once and ask for feedback
What is the most common mistake people do?
– Not knowing exactly which story you want to tell, which often leads to people trying to communicate too much at once. And to not make a powerful mid-section. If you want your audience to watch the whole video, you have to make each section powerful. Otherwise, you will instantly lose your viewers.
What can you do if you get stuck?
– Take a break. If that doesn't help, ask someone to take a look at your script or read it out loud for yourself. Then you tend to notice what doesn't work.
Magnus' 3 best tips for writing your script in Storykit
Dare to try new slides. When you have learned how to use a new slide you will almost automatically get new ideas for your storytelling.
Use the tool for different things. Make a video instead of a PowerPoint, or instead of a press release. It is a great way to practice writing scripts for different types of stories.
Write the script in another document first, or on simple slides with a black background. Otherwise, it is easy to get stuck in thoughts regarding the visuals. The first step is to write the script. Deal with everything else in the next step.
In our Video Creation Guide, you can learn more about creating successful videos for social media!
Want to read more?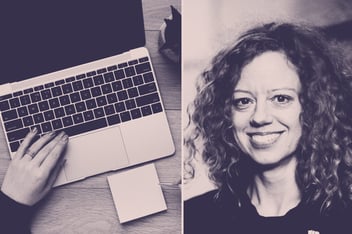 April 1, 2020
To make a video on social media you need a good script – but what is a good script? And how do you write one? Storykit asked a pro to share her best tips.