The week before Christmas probably felt like the perfect time to set new, sky-high goals for social media success in 2021. But now, in January, you might already be wondering: how on earth am I supposed to reach these goals? Just take it easy, we'll give you 7 useful keys to help you get there!
Isn't it typical? We spend the last week before Christmas planning for the coming year, with unrealistic expectations: 'Of course, we'll increase our Facebook shares by 1000% next year, and we'll be wildly successful on Instagram too, and get insane amounts of LinkedIn followers…' Then comes January, when we finally sit down and count the weeks and days, looking at the cold truth. That's when we realize that to reach the success that the boss is now expecting, some serious work needs to be done.
What to do? Well, to calm us all down and get to business, we decided to write this article about the 7 top tips to reach your social media goals.
7 keys to reach your social media goals in 2021
1. Set SMART-goals
Make sure that your goals are so-called "SMART-goals". This will help to make the goals clearer and easier to use when working with strategy and analyzing results. To set SMART-goals, they should be: Specific, Measurable, Attainable, Relevant, and Time-based.
For example: Company X wants to create more content about a specific subject. The goal: Publish 1 Instagram post per week about employer branding during the next six months.
2. Create a solid content strategy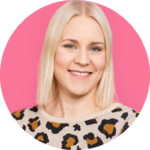 Karolina Winquist
We've heard this a million times, but it's because it's true. It's also important when working with social media. Few people manage to create a continuous flow of engagement on social media platforms simply by throwing out some stuff and hoping for the best. You need to specify goals, define target groups and create a plan on WHAT, WHO, WHY, HOW, and WHEN content will be published.
To learn more, we've made a step-by-step guide on how to create a successful content strategy together with expert Karolina Winqvist.
3. Find your stories
The key to success on social media is not to overwhelm your followers with ads and nonsense, but rather to give them content of real value. Unfortunately, many people believe that they don't have any good stories to tell, which is never the case. EVERYONE has great stories to tell. It's just a matter of digging them out.
Try to brainstorm ideas and write everything down in a document to get a clear picture of your stories. Save this for later and keep the document alive by writing down new ideas as soon as you get them. We promise you'll find something worth telling. Someone who knows a lot about this subject is Melanie Deziel, a commercial storytelling pioneer, and in this article she shares some helpful tips.
We also gathered some tips in our social media marketing guide!
4. Distribute content with social media advertising
Let's be honest: the days when we could just post a Facebook update on the company page, lean back, and watch it organically spread to everyone on social media, is over. So, what are we supposed to do? The answer is simple: Take some help through paid distribution.
By using social media advertising and paying for your content to show, you will be able to aim your efforts in the right direction. With all the available tools, your business can reach your target audience and optimize where your content performs the best. To help you out, we made an article about myths in Facebook marketing, and mistakes you shouldn't do.
Also, we have a free e-book about generating conversions in social media, if you want to become more expert.
5. Start using video on social media
In 2020, 88% of marketers said that video gave them a positive ROI, and 98% said video was an important part of their marketing strategy (Wyzowl, 2020). We are certainly not impartial, but there is plenty of proof showing that video is the number one content in social media marketing. You can get all the juicy statistics here (if you need to convince yourself/your boss/your colleagues/your grandma). To see what you could do with video, be inspired by our awesome users!
(If you need the optimal tool to increase your video production radically, we would love to tell you all about one)
6. Keep an eye on new social media trends and features
When you're working with social media you need to keep up with all the new features, platforms and trends. It's an area that is continuously developing and new exciting digital tools are always launching. What worked yesterday, might not always work today. Therefore, keep an eye on what's happening and if you're one of the first trying something out, you might find a golden spot! A tip is to follow the social media platforms own updates but also other stakeholders that you appreciate.
To get some insights about social media trends for 2021, read this report from Hootsuite.
7. Find a productive workflow and GO!
As marketers we are often great at making plans, budgeting and discussing new creative ways of reaching target groups. But, we also need to take ACTION. We need to produce, publish and follow up. This is especially important in social media where we should create consistent content. So, to get some action we need to stop overthinking ideas, waiting too long for the right mandate or trying to create the most perfect content. Just do it.
If you're feeling a bit overwhelmed, read our 6 tips on how to be productive when working with social media!
Want to read more?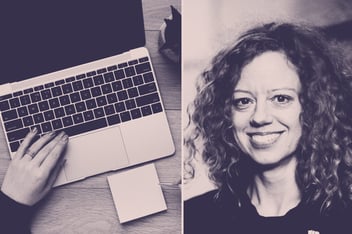 April 1, 2020
To make a video on social media you need a good script – but what is a good script? And how do you write one? Storykit asked a pro to share her best tips.