It is easy to focus on platitudes and basic information when talking about target groups for advertising on social media. Don't aim too wide, make sure to A/B- test and find your target audience in the right channels. So what should you really do to create an effective target audience?
Sara Öhman is a freelance digital marketing consultant. What she's noticed when talking to companies is that many people know how to create a target group, but the problem is that they don't take it far enough to achieve the best results. That's one of many hacks to succeed in paid content distribution on social media.
Targeting groups by interests
– Most people only think about demographics and geography and many are afraid of excluding people. I usually think of it this way: Start from a broad interest group, like interior design. The trick is then, and this is what many people do wrong, to limit rather than add more interests. Let's say you're limiting your group to fans of the designer Alvar Aalto. Then you've given Facebook clearer instructions on who you want to reach, says Sara Öhman.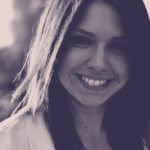 Sarah Öhman
It helps to specify when it comes to interests
– The narrower your interest group is, the less you need to limit in other categories. Say you want to reach people who like Volvo, specifically model 240, made 1970-1972. Then you don't need to also limit by age, for example, because then you risk getting a far too small subgroup.
How do I know what interests to choose? Often there are many similar categories (horses, horseback riding) and sometimes the exact same ones in different languages (politik, politics)?
– It depends on how FB has categorized its detailed targeting data. Do the search terms have a category, or is it based on the most searched words? For example, if it says "Additional interest > Dogs" in the box that pops up when you hover your mouse over an interest, then Facebook has clumped keywords.
- But if it says "Hobbies and activities > Pets > Dogs", then Facebook has made an active categorization. That is more reliable.
Targeting age groups on social media
How should I think about age-ranges?
If you want to reach a specific age group, you have to pay for it - but it can be worth it.
- Different target groups have different prices. For example, women 30-40 are more expensive because it is a buying target group many want to reach, says Sara.
But if you've been incredibly specific in your interests, like the Volvo example above, it may be worthwhile to broaden the age to reach everyone within that subculture.
Choosing Facebook ads placements
When should I choose social media ad placements myself?
You can either ask Facebook to automatically place your ads, or you can choose where on the site you want them to appear. You get very different results depending on what you choose.
– When you want a lot of exposure, you can use automatic placement. Then your ad will reach a wider audience. But the pickier you are about where your ad is placed, the greater the chance that it will reach your strong customer base is.
Why shouldn't I always invest in as many different placements as possible?
In short: If you leave all decision making to Facebook, you risk getting sub-optimal placements. You should always choose placements that fit your ad format.
– Is it an article that fits into the feed? Place it in the feed. Is it a photo that you think fits on Instagram? Have it on Instagram.
Targeting audiences geographically
When should I define the target group geographically on social media?
– Behaviours differ, for example, between big city and rural areas, so you should optimize accordingly. If you sell winter jackets, then you may want to advertise in Norrland first and in Skåne later.
For more hacks on how to succeed with your social media marketing, read our guide.
Want to read more?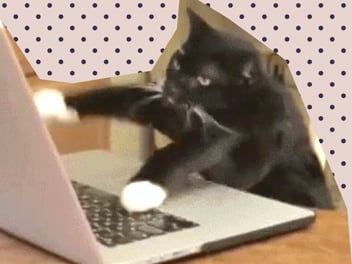 September 14, 2021
If you really want to create a video strategy for social media that makes a difference, there is no turning back: you must make plenty of videos. LOADS of videos. Here are three main reasons.