Today's political climate is characterized by exaggerations, polarization and a generally high tone. Even those who want to be serious about their communication can easily be seduced by quick results and a big splash. But is it the smartest way to drive opinion today? And is there another way to do it?

Jennie Zetterström is a senior consultant and business area manager at the communications bureau Reformklubben and works on a daily basis with strategic advice, public opinion and public relations. Here are her best tips.
DO – Keep up with the times
Policymakers and journalists are already on social media. This means, of course, that you should be there as well.
– Internet use is increasing. The importance of being able to run public opinion, public affairs and the ability to raise one's own questions on the agenda only becomes more important.
DON'T – Blindly trust the newspapers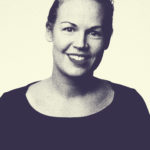 Jennie Zetterström
Editorial media can still have a huge impact - but not through the media itself but through how well you manage the publication in social and digital media. Social media has decentralized opinion work and there is constant discussion everywhere, all the time. Take advantage of it and think about whether it is always relevant to go through the traditional news channels, as they increasingly come into the picture when a debate is already in full swing somewhere else.
– Sometimes a discussion trend and make it up to the editorial agenda. Sometimes not, but the discussion is there all the time.
DO – Pay for the right things
Today it's possible to perform fine surgery on the social platforms by targeting specific groups who care about specific issues. Pay for it, instead of trying to reach the most obvious audience. It is among those who really care that your money has the greatest impact.
– It is expensive, frivolous and pointless to throw away content to those in power and to sections of the public who don't care about your question.
DON'T – Sell yourself
Do not burn your credibility in an issue just to get 15 minutes in the limelight. It's rarely worth it. Work long term instead.
– True impact isn't to get a moment of high reach, but to find a solid base and have a presence over time.
DO – Think like a news outlet
The news cycle today is extremely unpredictable. Slow media can publish things that cause twitter storms, and individual facebook posts can lead to in-depth reporting in magazines. But try to think long term - and differently.
– News can be published as blog posts, explainer videos, or as more classic articles and newsletters. But you must be in step with how the media landscape has changed, that is, quickly, and with an editorial approach.
DON'T – Try to reach "everyone"
– Our most important tool for external pressure is people. Many organizations run issues that their members, customers or the public may very well get involved in. But too few use digital tools to create that pressure from within. You do not need to involve "everyone", it can be enough to build a relationship with a small group that actually cares. It gives greater legitimacy than a press release or a statement from a CEO.
DO – Opinions matter more than ever
– The political landscape has fundamentally changed and we will see weaker coalitions both nationally and regionally in the future. It makes opinion work, public affairs and the ability to bring up one's own question on the agenda even more important.
DON'T – Capitalize on the hatred
Using conflicts to your own ends is common in storytelling, and can be done even when you want to drive opinion. But it comes at a high price.
– Society's polarization is something to relate to, but it is not a long-term strategy. It can be seductive to exploit, but it rarely produces the effect you want to achieve - and you risk burning lots of relationships along the way.
DO – Learn from the Swedish National Pensioners' Organisation
Every Swedish parliamentary election often boils down to the question of who can give the most to the pensioners. It feels like a law of nature but is actually not something that happens by itself. You can learn a lot from studying how the Swedish National Pensioners' Organisation operate, for example.
– They are good at engaging tens of thousands of retirees by creating different calls to action, collecting stories and sharing them to politicians and making sure they are picked up by the media.
Want to read more?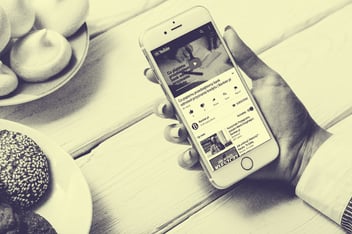 June 18, 2019
Since last summer Bankier.pl, the biggest business site in Poland, has grown 2900% on Youtube. What happened? They started creating short videos with Storykit. Do you need a video tool that will make your workday a lot easier? Ask for a demo.