When the City of Stockholm want to reach their users, they are using social media and video. With Storykit, they consistently improve their impact.
Want to know more about Storykit Video Studio? Contact us.
The official website Stockholm.se has around 18 million visitors a year, but when they truly want to reach out, the City of Stockholm communications department is also actively working with social media.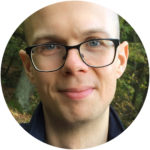 August Jakobsson
Communications Officer
City of Stockholm
– We see that people visit Stockholm.se to look for specific things, such as how to apply for preschool or school. But when we want to reach out with information, the website is no longer the right platform to use, says August Jakobsson, Communications Officer, City of Stockholm.
Communicating on social media
On social media, you can communicate with users differently and on different topics than on the web.
– We have developed a number of different content types for this, for example, "current events". It might be something many people are affected by, for instance, if it's snowing a lot. Then we can encourage people to plan their travels to work, and also explain why we haven't had the time to take care of all the snow on the roads yet.
For this type of content, video is often an excellent choice.
– Video is a suitable format for many reasons, partly because it's a great way to tell stories, but also since it can be shared in its entirety and is easily portable in social media. This makes video easy to distribute.
Creating their own video
Since last summer, the City of Stockholm are using Storykit for their video production.
– We wanted to be able to tell stories in an objective, educational and entertaining manner. We also wanted our videos to look good. I was thinking of developing Adobe Premier templates mimicking KIT's video look, but with Storykit we could just start working instead.
Now August and his colleagues can create their own video in Storykit instead.
– It's the perfect tool when we need to be fast but still work with high quality. This type of content, fully adapted for social media, really helps us reach through the noise.
With the help of Video Studio, more people in the communications department can create video.
– People who previously planned the video and wrote the script, but didn't know how to edit the video, can now complete the entire project on their own.
The plan: create more video
However, the idea is not to completely stop buying videos from external studios.
– We want to continue making more prominent and more advanced videos, but with Storykit we can do a lot of efficient video in-house. With the platform, we can also tell a lot more stories with video: for instance, I'd love to try to communicate more internally with short videos. For example, if we would replace a system, we could inform and educate our colleagues about it using video created in Storykit.
What is the biggest challenge when an organization like yours want to communicate on social media?
– As for everyone else: to be relevant in the right context. It is true as they say today: "Content is king, and context is queen".
Want to read more?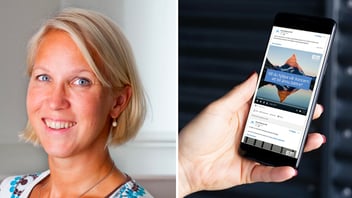 August 13, 2021
It's increasingly important for HR departments to communicate with the audience on their terms. Video makes it possible to reach out beyond your regular users.– People who apply to us have almost always seen one of our videos on social media, says...