If you have a story, you can create video in Storykit. Our latest release will make you even more creative, productive and flexible. We asked Fredrik Strömberg, VP Product, and Christian Geijer, Motion Director, to tell us all about it.
Want to know more about Storykit? Get in touch!
The very base upon which we have built the video tool in Storykit, is the idea that anyone who has a story to tell, should be able to make a video of it, even though he or she has no previous experience of working with video, and also has no video assets to work with.
– I would say that this applies to about 99% of all stories out there, says Fredrik Strömberg, VP Product.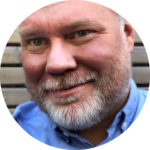 Fredrik Strömberg
VP Product, Storykit
This is why the video creation process in Storykit looks like this:
1) Write your manuscript
2) Choose your assets
3) Do as much or as little styling of your video as you want to (or have time for)
– The manuscript is the very core of Storykit and is always in the center of everything we build. We addressed the question of assets in our latest update where we plugged a couple of excellent image sources into the tool.
Create even better looking videos
This massive update is taking on step number three, making it way easier for everyone to touch up their video in loads of new ways. Check out a summary of all the new features below:
– This update has genuinely expanded the opportunities for users who want to create a unique look and personalize their storytelling. You can do so much more in the tool now, says Fredrik Strömberg.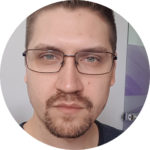 Christian Geijer
Motion Director, Storykit
– It's good to know that this can also be important for your brand. With this update, it's possible for organizations to customize a complete look for their brand. For example, should you create all your brand video with a specific filter or a particular color? Anything is possible, says Motion Director Christian Geijer.
Flexible – but still simple
So you are giving users more flexibility, but are still making sure that the tool is as easy to use?
– That's one of the most important things for us. My job is to make sure that no matter how much or how little time you spend on creating your video, the result must always be easy and pleasant to watch. I want our users to be able to focus 100% on their storytelling, says Christian Geijer.
Which feature is your personal favorite in this update?‍
– I love the new editor. Earlier, I could feel that I was working with a proxy for the video, but now it truly feels as if I'm working in the video itself. This has an amazing effect on both your productivity, but also your creativity since it's much easier to try out new stuff directly in the editor, says Fredrik.
The instant effect of the new editor came as a pleasant surprise even for Fredrik.
– I honestly didn't think the difference would be this remarkable, but it is.
– My favourite thing in this update is that we're giving the user control over time. Before, I had to set a time that was adapted to the maximum amount of characters you could fit into a slide. But most people didn't use all that character space and instead, the storytelling ended up feeling quite slow. I love that we're letting our users control the timing in the video now, says Christian Geijer.